Texas 4000 Gives Thanks
At Texas 4000 for Cancer we have so much to be thankful for this time of year and always.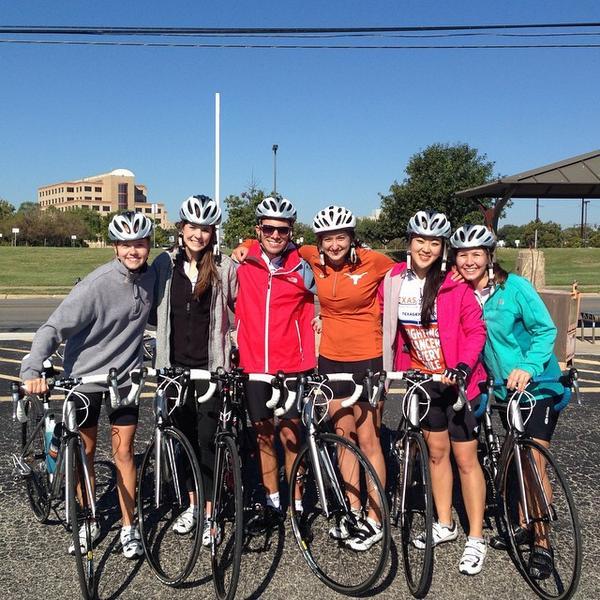 Allow us to give thanks to the many individuals and organizations who make up our community of supporters: our riders, grantees, community partners, parents, alumni, hosts, board members, event volunteers, donors, corporate sponsors, and most importantly…
YOU!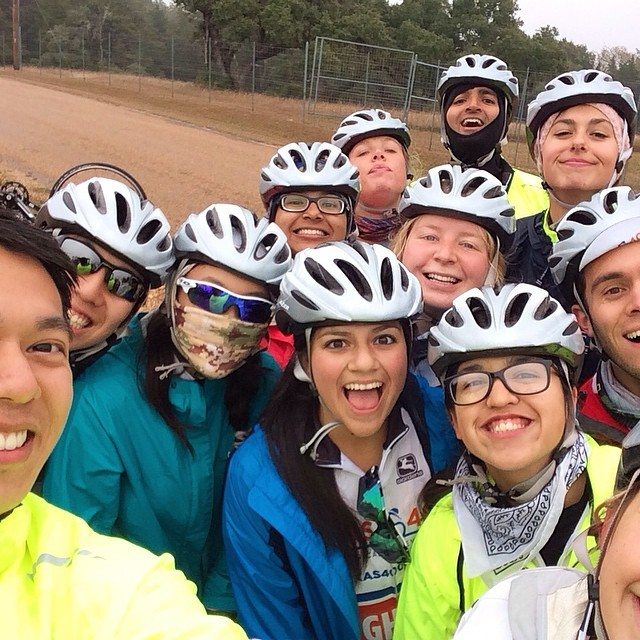 THANK YOU, RIDERS… Passionate in their resolve to grow as leaders and fight cancer in every way that they can, our riders are the heart of Texas 4000. The 87 members of the 2015 Texas 4000 Team received their bikes in late October and immediately began training to ride to Alaska. They've attended skills clinics, training camp and group rides and are on their way to logging 1500 miles BEFORE ever leaving Austin. We encourage you to visit their team page to get to know these incredible college students who are dedicated to sharing hope, knowledge and charity to engage communities in the fight against cancer. We also welcomed the newly selected 2016 Texas 4000 Team to our family at our New Rider Picnic in early November.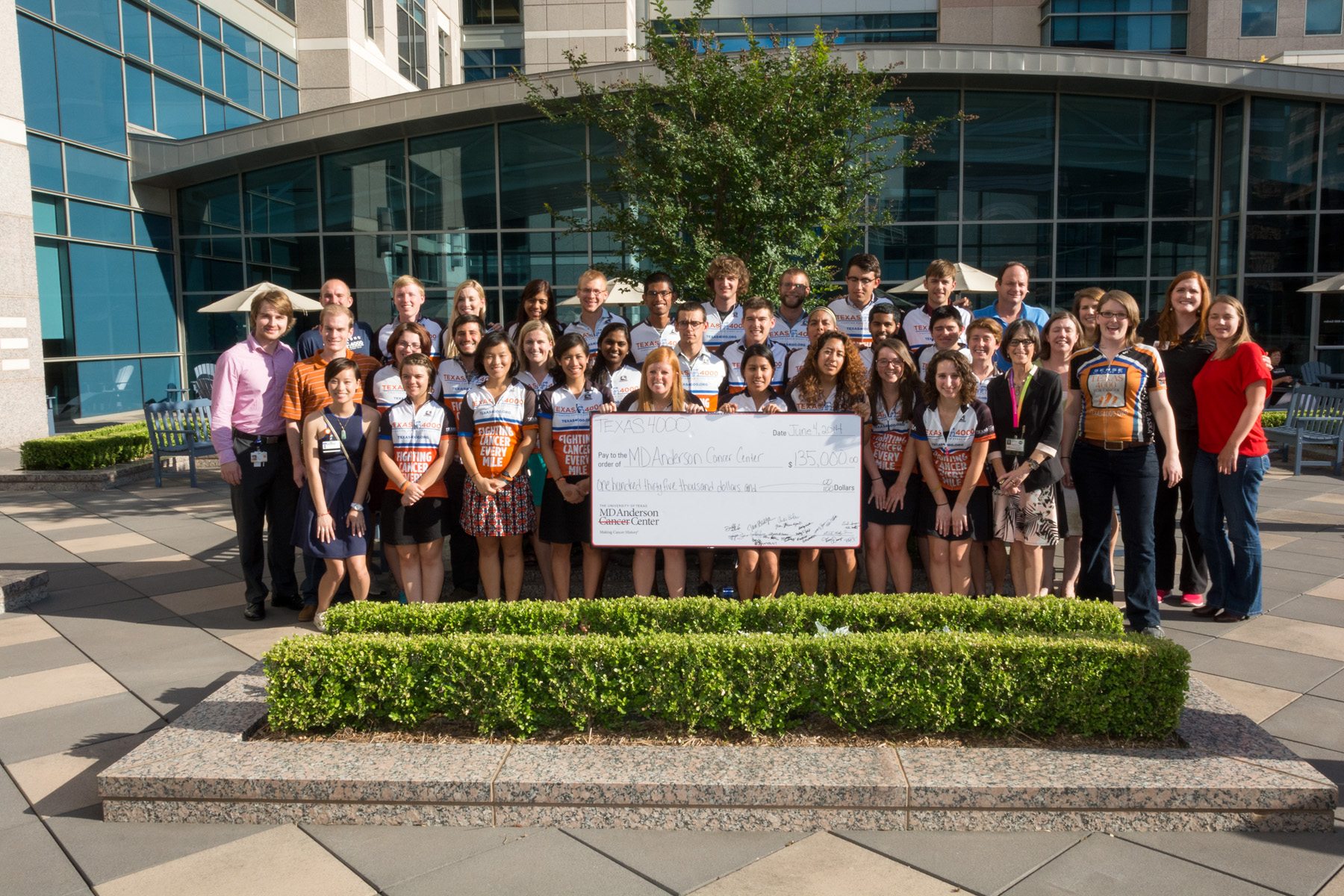 THANK YOU, GRANTEES… A portion of the money raised by Texas 4000 allows us to provide grant funding to cancer research and cancer support service initiatives and organizations. The 2014 Texas 4000 Team made check presentations along their summer ride to grantees selected in part by 2013 Texas 4000 Team members.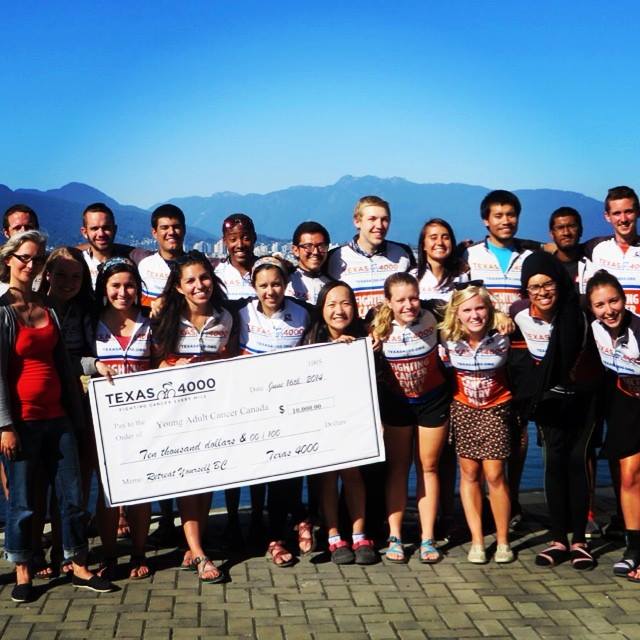 Now a handful of 2014 riders will serve on the grants committee to help determine where funding will be allocated next year.
The 2015 Texas 4000 Team had the opportunity to visit MD Anderson on Halloween to hear from the researchers we support and to go trick-or-treating with pediatric cancer patients. Read more about this incredible trip.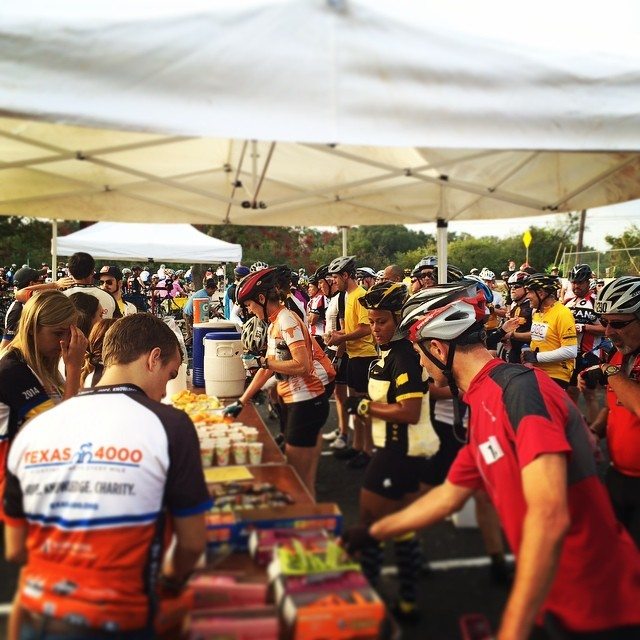 THANK YOU, COMMUNITY PARTNERS… Texas 4000 partners with Austin community organizations and events in need of dedicated volunteers. Each rider volunteers a minimum of 50 hours between the time they join Texas 4000 and when they depart for the summer ride.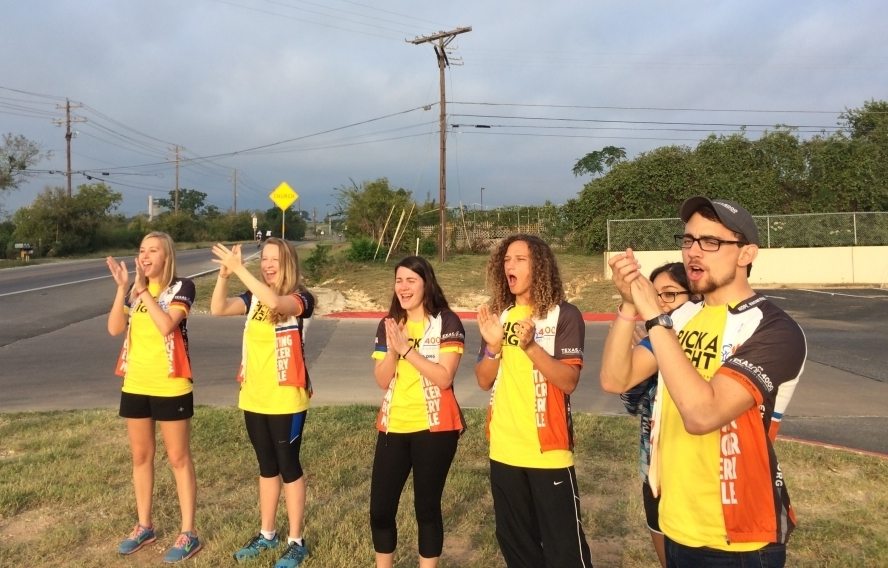 Mission volunteering with organizations like Dell Children's Hospital is incredibly meaningul for our students.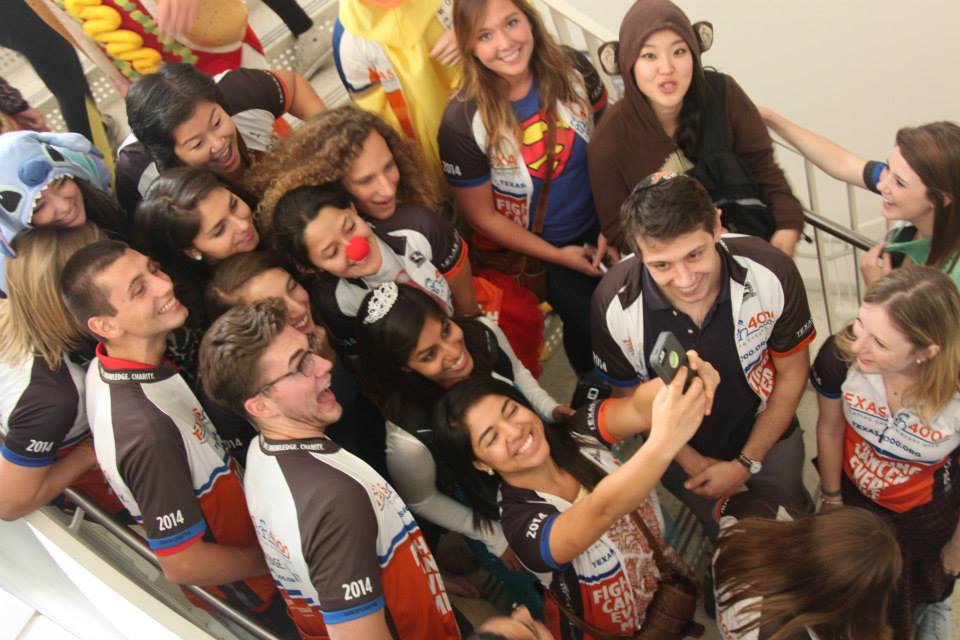 While each rider has been touched by cancer, these moments provide additional reasons to pedal through pain, metaphorically and literally. Event volunteering is what teaches our riders how to set up a rest stop, provide ride support and experience complex logistics.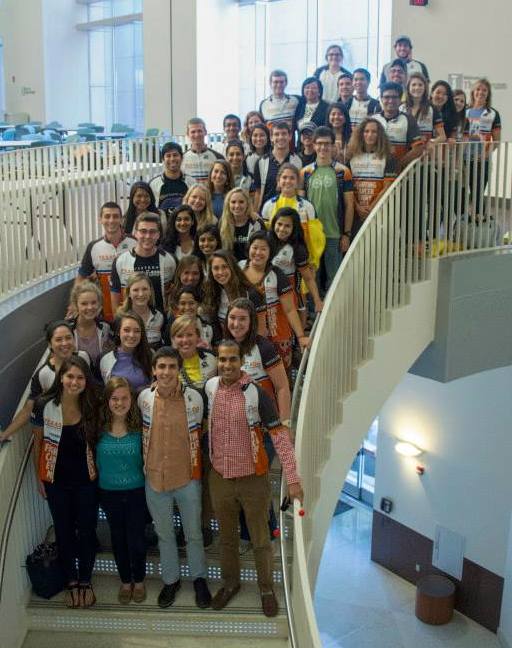 Read more about our recent volunteering.
THANK YOU, SUPPORTERS… We simply could not fulfill our mission to cultivate student leaders and engage communities in the fight against cancer without our army of supporters.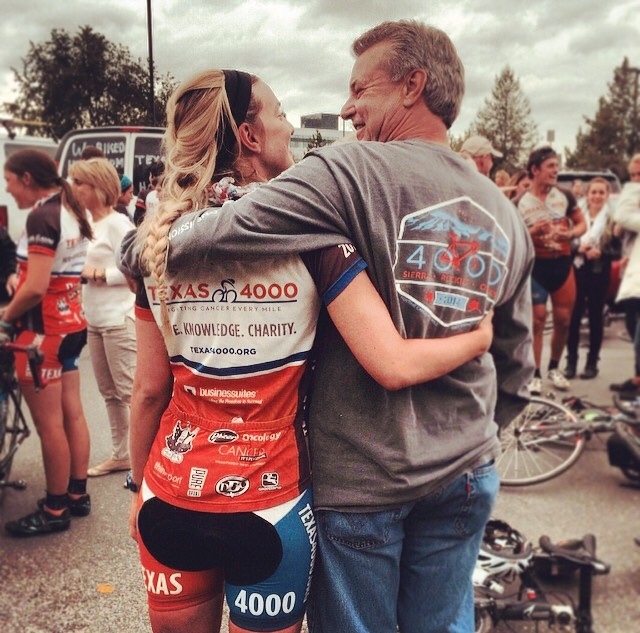 Thank you to our rider parents who graciously support their child's decision to take on this audacious endeavor. Thank you to our alumni (543 strong) who stay involved with Texas 4000 by serving as mentors and trainers to current riders.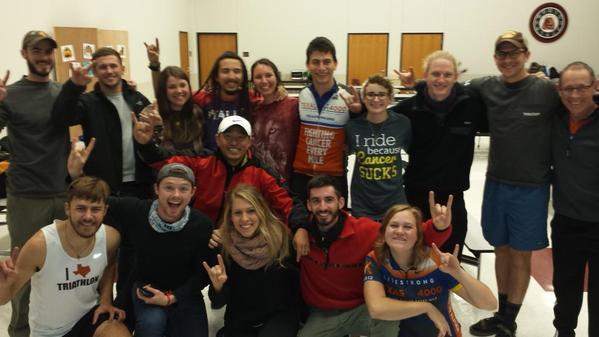 Thank you to our board members who volunteer their time, talent and financial support to Texas 4000. Thank you to our donors who support our organization and riders with gifts that sustain us. Thank you to our event volunteers who are essential to the success of the ATLAS Ride and Tribute Gala.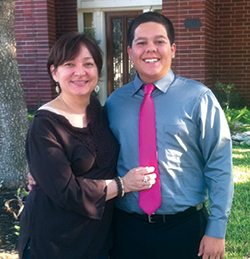 Thank you to our hosts who take in our riders throughout the course of the summer and provide them with food, shelter and motivation to continue on. Thank you to our sponsors who provide significant financial or in-kind contributions to help us maximize or impact. Thank YOU for the role(s) you play in supporting our mission.
AND THANK YOU FOR YOUR CONTINUED SUPPORT… We often receive inquiries like "how can I help Texas 4000?" and we want to be sure you know exactly what you can do to support our efforts.

Donate to the 2015 Team:
This team wants to raise $800,000 and they need your help to reach their goal!
Secure Corporate Sponsorship:


Ask your company to sponsor Texas 4000. We need to secure 2015 sponsors by February 1st and are in need of additional corporate support.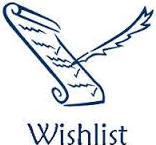 Check Out Our Wish List:
There are plenty of items large and small needed to get our riders from Austin to Alaska. Take a look at our wish list to see how you can help.

Buy Texas 4000 Merchandise:
Searching for the perfect gift for that special someone? Visit our online store and look no further!

Shop with AmazonSmile:
You're already shopping on Amazon, so use this link instead and a portion of your purchase will be donated to Texas 4000.org!
Wishing you a peaceful and happy holiday season.
With gratitude,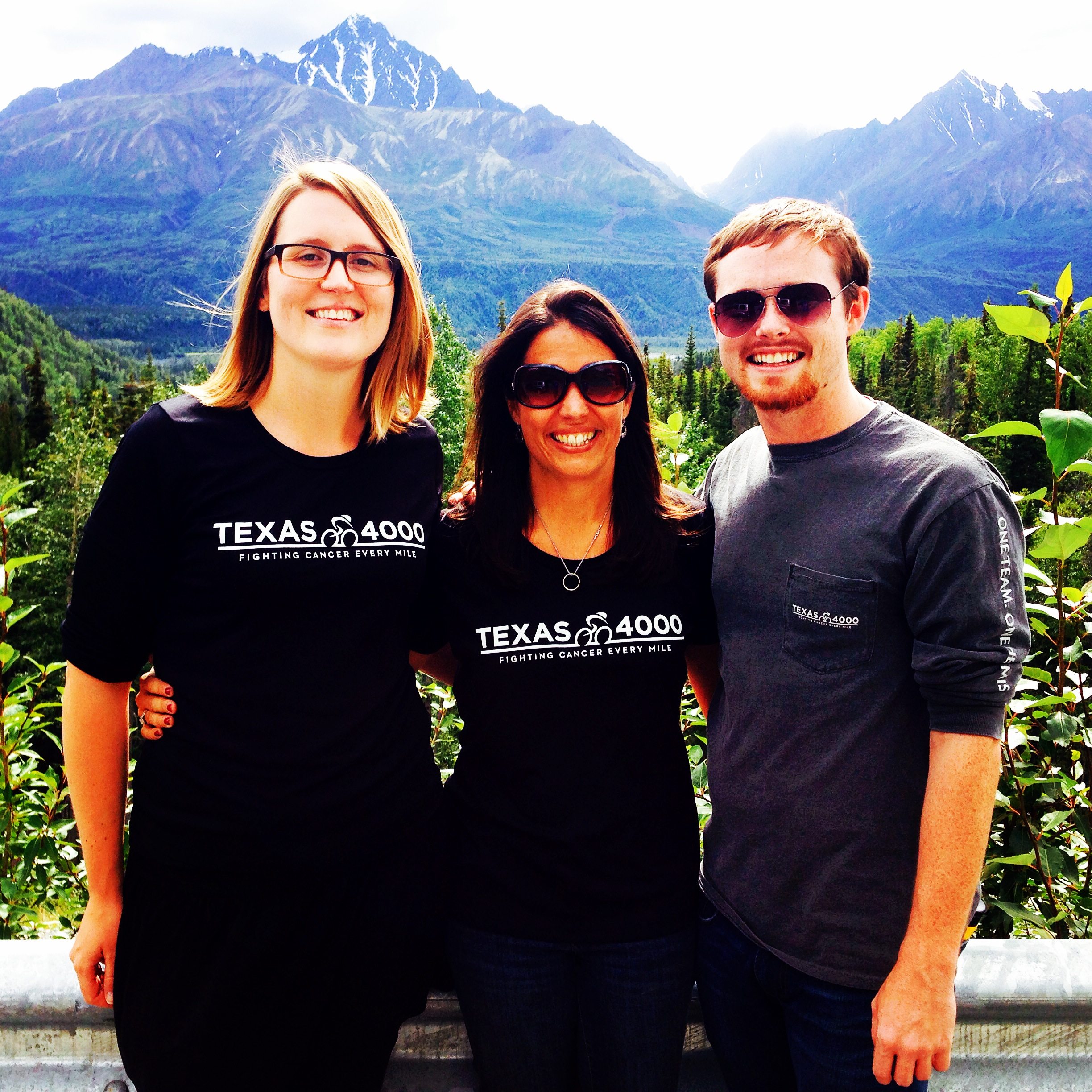 Jen Garza, Lance Pyburn, Kathryn Flowers
(Texas 4000 Staff)
P.S. MARK YOUR CALENDARS…
Monday, March 9th, 2015:
Texas 4000 Rider Cup Golf Tournament at Omni Barton Creek
Saturday, May 30th, 2015:
Texas 4000 ATLAS Ride
Saturday, August 22nd, 2015:
Texas 4000 Tribute Gala