Fundraising Tips and Tricks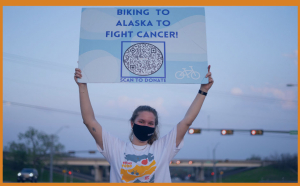 Start early! Fundraising isn't difficult but it does take some time. Try spending time each week promoting your fundraising page
Make your appeal personal – why is this a cause that is important to you?
Share "I Ride For" on social media and in emails using the "I Ride For" Image (CLICK HERE TO DOWNLOAD)
Think about your network – it's probably larger than you think! Clubs, organizations, faith-based group, your holiday card list are all potential donors that you can reach out to
Don't forget about employer matches
Use your social media and email to promote your GiveSmart link and post often! Don't be afraid to ask more than once – donors often need a reminder to donate
Update your donors on your progress – how are your training rides going?
If you reach your goal then set a higher one!
Make sure to thank you donors!