Texas 4000 rides through La Crosse
By Kristine Kroker, Quintern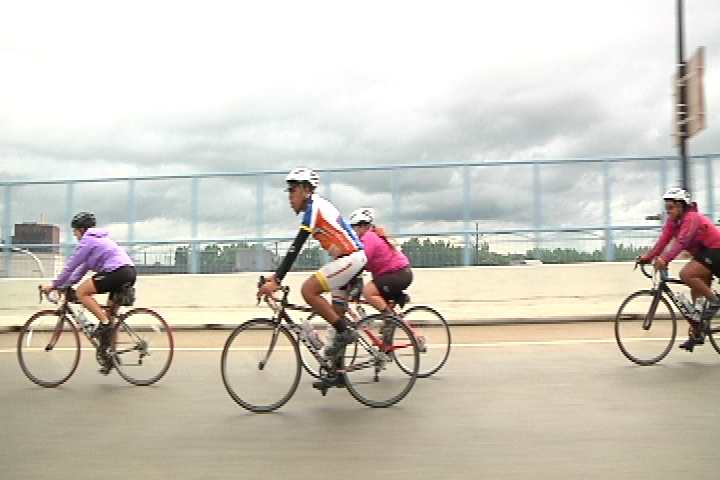 La Crosse, WI (WXOW) – The longest annual charity bicycle ride in the world went through La Crosse on Saturday June, 29.
The Texas 4000 cyclist team is a non-profit organization made up of students from the University of Texas, dedicated to prevent and fight cancer. They will trek for 70 day's this summer from Austin, Texas all the way to Anchorage, Alaska completing more than 4,500 miles.
Throughout their journey they will visit with cancer patients, survivors, and family members as well as give educational presentations about cancer prevention.
The organization began 10 years ago with a single University of Texas student Christ, Condit. As a cancer survivor himself, he wanted to share his message of hope, knowledge, and charity with others. Since then the organization has raised more than $4 million, which goes toward cancer research and survivorship programs such as LIVESTRONG.
Today, riders gathered around Gundersen Lutheran's entrance and received food and water as well as a thank you from the community.
Many of the cyclist's said that they ride because they were personally affected by cancer. Alejandro Flores, one cyclists says that he does this in honor of his lost grandpa and in hope that others will not have to experience this kind of loss. He said, "It's something that I don't want anybody else to go through and so if I can do something to help find a cure so other people don't have to go through a loss like that–I wanna do everything that I can."
The cyclists have been riding for about a month and have over 40 days left. To learn more about the riders and or help the cause through donations you can visit www.texas4000.org.