Our New Executive Director
Texas 4000 Welcomes Dr. Beverly Hamilton, Ph.D. as New Executive Director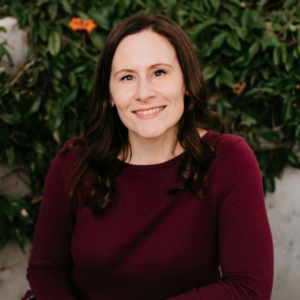 Dr. Beverly Hamilton has called Austin home for over twenty years. She is a two-time Longhorn alumnus with a decade of nonprofit executive leadership experience.
Her first roles in university management included academic advisor and special projects coordinator before moving into academic and student administration. She has worked for the University of Texas at Austin, the Institute of International Education, Tk20 (now Watermark), and several nonprofit organizations. 
In 2013, she founded Austin Diaper Bank, an organization she scaled from a spare bedroom to a warehouse in just three years.  Since then, she has served as an interim executive director several times and nonprofit consultant. Most recently, she led Con Mi MADRE, 3 Day Startup, and Girl Start as their interim executive. Beverly specializes in change management, relationship building, operational assessment and evaluation, strategic planning, and overall optimization.
Because of her multifaceted experience, Beverly saw the need in the nonprofit sector to adopt the ombuds model to improve the engagement, inclusion, and communication of mission-driven organizations. Along with fellow nonprofit consultant Tara Levy, she launched Nonprofit Ombuds in 2020 to help even the smallest nonprofits take advantage of ombudsman services.
Beverly holds a Ph.D. in Higher Education Administration and M.Ed. in College Student Development, both from the University of Texas at Austin. She is a member of the International Ombudsman Association, as well as a member of several boards, including the Community Advisory Board of Austin PBS.
"I am honored to be able to join the Texas 4000 for Cancer team and its amazing history of Longhorns learning and working together to raise funds to fight cancer. I look forward to working with the students, board members, the university, alumni, sponsors, and the wider community as we take the organization into an even richer chapter," says Dr. Hamilton. 
Sarah Kettles, Texas 4000 Board Chair and Rider Alumni, says, "I'm excited that Texas 4000 will benefit from the leadership of Dr. Beverly Hamilton. Beverly is in a league of her own. She brings experience as an Executive Director, both as a founder and in leading the transitions to Executive Director leadership at several nonprofits. Above all, I believe Beverly's skill in strategy and operations will help Texas 4000 bolster our foundation as a program and organization and will help us grow and make a bigger impact in the fight against cancer in the future. We are lucky to have Beverly taking over the helm of Texas 4000!"
Please join us in welcoming Beverly to Texas 4000 for Cancer. You can reach Beverly at Texas 4000 HERE and connect with her on LinkedIn HERE.