Join the 4000 Circle

The 4000 Circle is a giving society made up of generous Texas 4000 supporters who believe in our mission to cultivate student leaders and engage communities in the fight against cancer. By becoming a 4000 Circle member, advocates, encouragers, and investors have an opportunity to be an integral part of our team.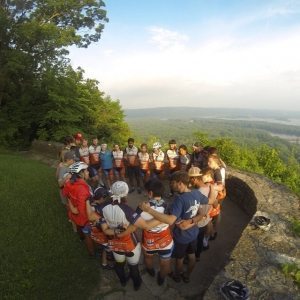 Each 4000 Circle member will commit to a minimum donation of $4,000 to Texas 4000 – either by a one-time $4,000 gift or (12) monthly installments of $333/month.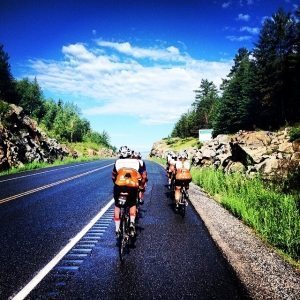 We promise, riding a bike to Alaska is NOT part of your membership expectations!
4000 Circle members will receive special organizational updates, individual and group recognition at the annual ATLAS Ride and Tribute Gala, exclusive invitations to Texas 4000 events, as well as acknowledgment on the Texas 4000 website.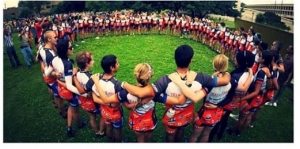 Our goal is to add a minimum of 25 new members per year to create sustainable revenue in support of our work. We thank you for your consideration!
Interested in joining us today? To avoid credit card fees, we prefer that 4000 Circle donors fill out a The 4000 Circle Pledge Form and mail it with a check to Texas 4000. However, you are welcome to donate online if that is your preference. Please note "4000 Circle" in the comments section online or in your check memo. You will find the option to donate in monthly installments on both the The 4000 Circle Pledge Form and the online donation form. Please contact Courtney Becker, Development Manager, at (737) 300-2318 or Courtney@Texas4000.org with any questions.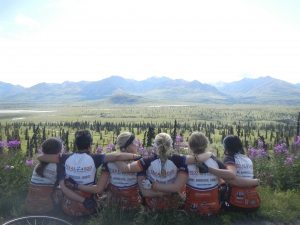 The teams and their donors change every year, but our hope is that we attract new members to the 4000 Circle each year to ensure continued support for our organization year after year. Thank you for being a part of our team!
2016 4000 Circle Members
Kori Whitener Fellows & Jeff Fellows
Mercedes & Hal Frost
Megan & Tommy Lueders
Dan & Melissa Morman
Jeff Nash & Vicki Roberts
Clay & Camille Cipione
The Vasek Family
We also want to recognize and thank our Founders 4000 Circle Members:
Selen Alpay
Brittney Ames
Stacie & Charles Butler
Wes & Allyie Carberry
Clay & Camille Cipione
Susan & Pedro Cortez
Troy & Carolyn Daniel
Kori Whitener Fellows & Jeff Fellows
Jason & Ashley Floyd
Eric Hirst & Patty Webb
Megan & Tommy Lueders
Jamille & Ryan Ruebsahm
Jenifer Sarver
Jimmy & Bridget Schatte
Shari & Stuart Schwartz
Paul & Kristina Somerville
Todd & Toni Steward