New Executive Director, Scott Crews, Joins Texas 4000
Texas 4000 is excited to welcome Scott Crews to our staff! Please see below for a letter from our new Executive Director.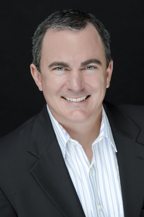 It is my honor to write to you as the new Executive Director of the Texas 4000. Having lived in Austin for more than 11 years working for nonprofits, I've been keenly aware of our city's greatest organizations, of which Texas 4000 is certainly one. That is why I am so very happy to be part of this extraordinary organization making a difference in the fight against cancer.
When Chris Condit started this organization in 2004 he had a big, bold idea. As a childhood cancer survivor he wanted to do something to give back. He gathered a group of friends to embark on a cross continent bike ride. Today, Texas 4000 is that and so much more. Since the beginning, Texas 4000 has cultivated student leaders and engaged communities in the fight against cancer, raising more than $7 million and making grants to organizations that fight cancer like MD Anderson Cancer Center, the LIVESTRONG Foundation, and UT Austin's Department of Biomedical Engineering, just to name a few.
This organization has made a tremendous impact because of the support of people like you – our student leaders, alumni, donors, volunteers, board members, and staff. We're all here because in some way our lives have been affected by cancer. It's personal, and we feel a need to do something for others whose lives are being affected by cancer still.
Cancer first touched my life in high school when my grandfather was diagnosed with leukemia. He was my hero and inspired me in so many ways. What cancer did to him and to my family made a major impact on me, and I know that is why I am so passionate about making a difference in people's lives.
With your support and input, we will continue to make a difference in people's lives by enhancing our student leadership program, expanding our fundraising efforts, and funding more research and life-changing cancer support programs. Whether you're one of the current or former riders on the 4000+ mile ride from Austin to Anchorage, or supporting Texas 4000 in another way, we are all on a journey together working to share hope, knowledge, and charity in the fight against cancer.
Lastly, I believe you are the greatest asset for the continued success and growing impact of Texas 4000. Your stories about your involvement with Texas 4000 will help inspire continued involvement and engagement. Over the weeks and months ahead, I hope to visit with you and learn more about your experience, and please, feel free to email me anytime at scott@texas4000.org to share your story or any other thoughts.
Respectfully,


Scott Crews