Honor Those Affected by Cancer at the 2020 ATLAS Ride
Texas 4000 for Cancer has special tradition that anyone can take part in, whether or not you plan to be at ATLAS, and whether or not you've ever been on a bicycle. If you or a loved one has been impacted by cancer, this applies to you.
The final mile of ATLAS is known as the Mile of Silence to honor those who have fought or are fighting their battle with cancer.
Anyone can dedicate a sign in remembrance or in honor of someone they love who has been affected by cancer for a donation of $50 in support of Texas 4000. You will be able to include a picture and text of your choosing, and the sign is yours to keep afterward.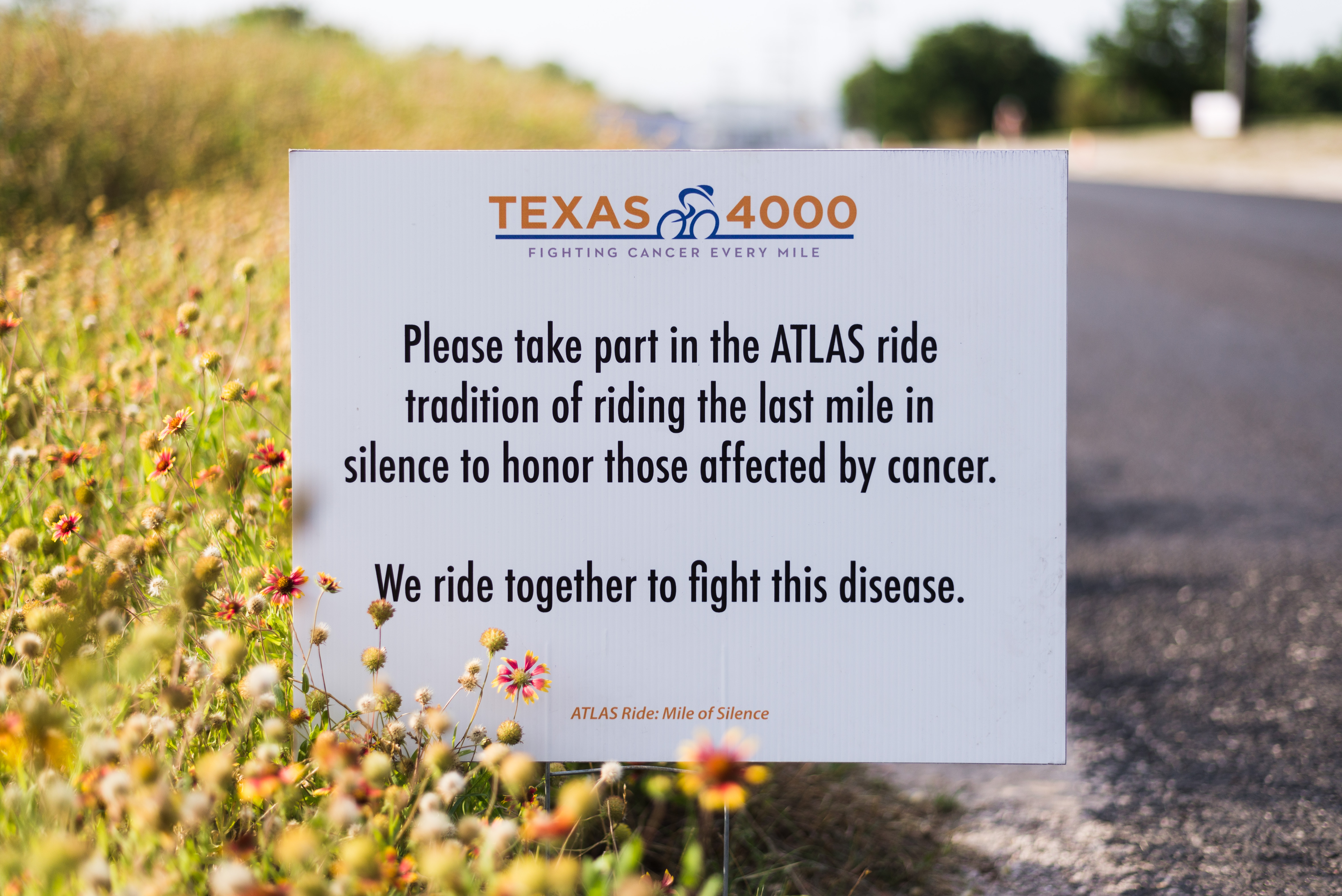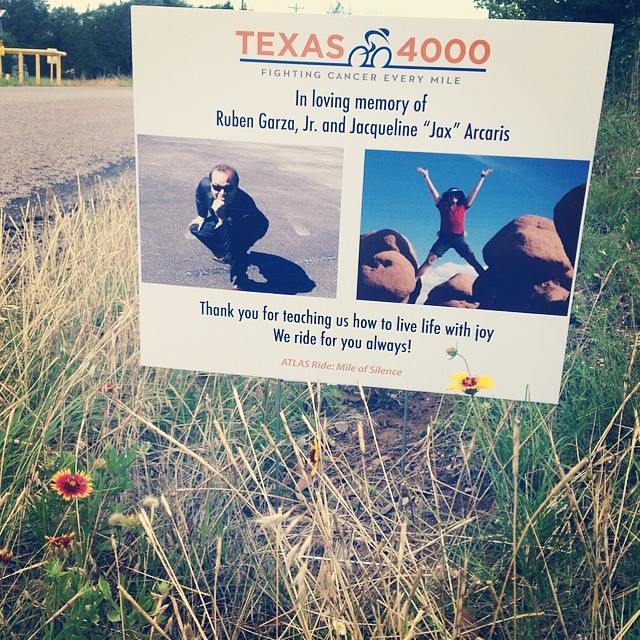 Please email your picture and text to emily@texas4000.org.