Why Ceci Rides
Safely home from Anchorage, the 2014 Texas 4000 team has officially passed the torch to the 2015 Texas 4000 team. The 2015 riders have been fundraising and volunteering for nearly a year since their acceptance into the organization. In fact, they are an integral part of recruting the 2016 team – all before they receive their bikes a few weeks from today! I'm looking forward to sharing their stories with you as they prepare for their epic journey. Below you can read about why Ceci, one of 88 riders on the 2015 team, is passionate about fighting cancer every mile.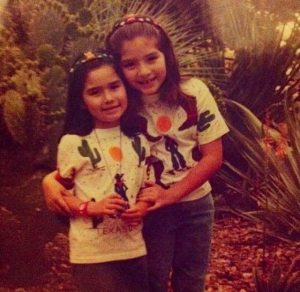 On January 11, 2009, the lives of Cecilia (Ceci) and her family would be changed forever. Her older sister, Natalia, was diagnosed with Acute Myeloid Leukemia and just nine months later passed due to her worsening condition.

"Promise me you won't be sad after I leave, Ceci."
A promise made just a few days before Natalia's passing has become a lifelong endeavor for Ceci. Throughout the time of Natalia's treatment, Natalia became a beacon to her fellow patients and made lasting impressions of joy and happiness.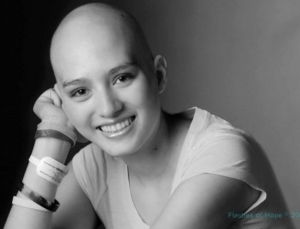 Since her sister's passing, Ceci has made frequent visits to children affected by cancer at the Texas Children's Hospital in Houston to continue the gift of joy her sister began. Ceci rides for her sister, her sister's fellow patients, and all other children and teenagers who have been and continue to be affected by cancer.
At The University of Texas at Austin, Ceci, a sophomore, is pursuing a degree in nursing. Her desire to become a nurse was inspired through the care and kindness she observed while her sister was being treated: "They became our actual friends." A memory Ceci holds particularly dear to her is when she, her sister, and another patient, Amelia, stayed up until 3 in the morning to create a sign for the nurses. The sign was meant to say "Our Nurses' Rock" however; they made a slight grammatical error and wrote "Our Nurse's Rock." Naturally, every encounter with this common error reminds Ceci of that cherished memory she has with her sister.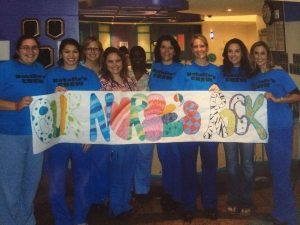 As Natalia's condition worsened and she was transferred to the ICU, the nurses who were previously caring for her would continue to take the time to "come down and visit, and give us [Ceci and her parents] kind words, love and support." There is no doubt that Ceci will accomplish her dream of becoming an even brighter beacon of hope and happiness for those affected by cancer and will be a lifelong soldier in the fight against cancer.
"I truly believe there is no better way for me to remember and honor all of the fallen heroes in my life. They are my role models, my inspiration, and my heroes. …. Each day I want nothing more than to live the way they did while fighting cancer: full of strength and positivity."

Thank you for supporting our mission to cultivate student leaders like Ceci and to engage communities in the fight against cancer. To learn more about Ceci, please check out her Texas 4000 page. To support her team's fundraising efforts, please click here to make a donation.
Another way to meet and encourage Ceci and her team is to attend a Texas 4000 event. Here are some important dates:
March 5, 2015: Texas 4000 Rider Cup Golf Tournament

May 30, 2015: ATLAS Ride

August 22, 2015: Tribute Gala