Alaska-bound bicyclists stop in Flower Mound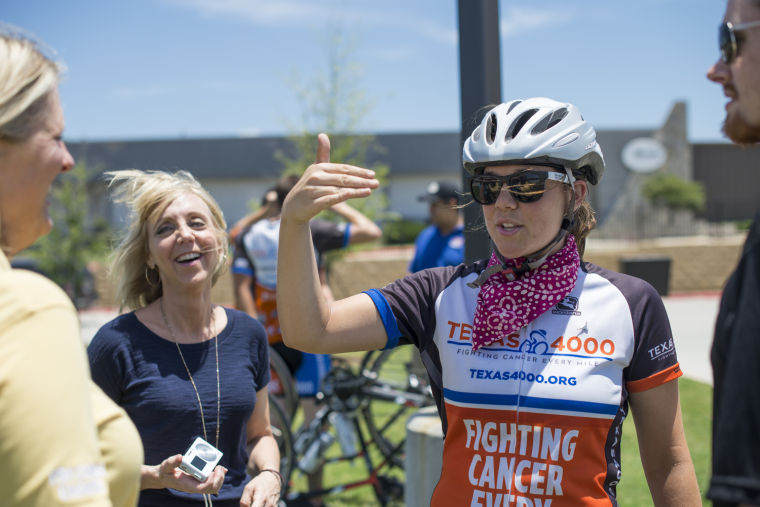 Members of Texas 4000, a group of University of Texas bicyclists that are making the ride from Austin to Alaska to raise money for cancer, made a stop at Raising Cane's in Flower Mound on Wednesday.
Among the riders is Courtney Schutze, a 2009 Flower Mound High School graduate. Amy Wong, a 2010 FMHS grad, made a stop at a different location in the Metroplex.
Schutze is riding in memory of her father, Tom Schutze, who died from Multiple Myeloma on June 10, 2013. When she signed up for the ride, her father was battling the disease.
Wong, a 2010 FMHS graduate, is riding for her uncles – Doug died of prostate cancer in 1998, and Richard died of liver cancer in 2005.
Along their journey, the riders will stop at various cities to talk about cancer prevention and to raise money for cancer research.
To donate to one of the local riders' causes, go to:
www.texas4000.org/users/profile/10609 (Amy Wong)
www.texas4000.org/users/profile/10610 (Courtney Schutze)
http://starlocalmedia.com/lewisvilleleader/alaska-bound-bicyclists-stop-in-flower-mound/article_bdd37a70-ec61-11e3-9805-001a4bcf887a.html