2015 Tribute Gala Auction Highlights
We couldn't be more excited for the upcoming Tribute Gala this Saturday, August 22nd! Here is a sneak peak of some of the live auction, silent auction, and raffle packages. Be prepared to get your bid on!
LIVE AUCTION PACKAGES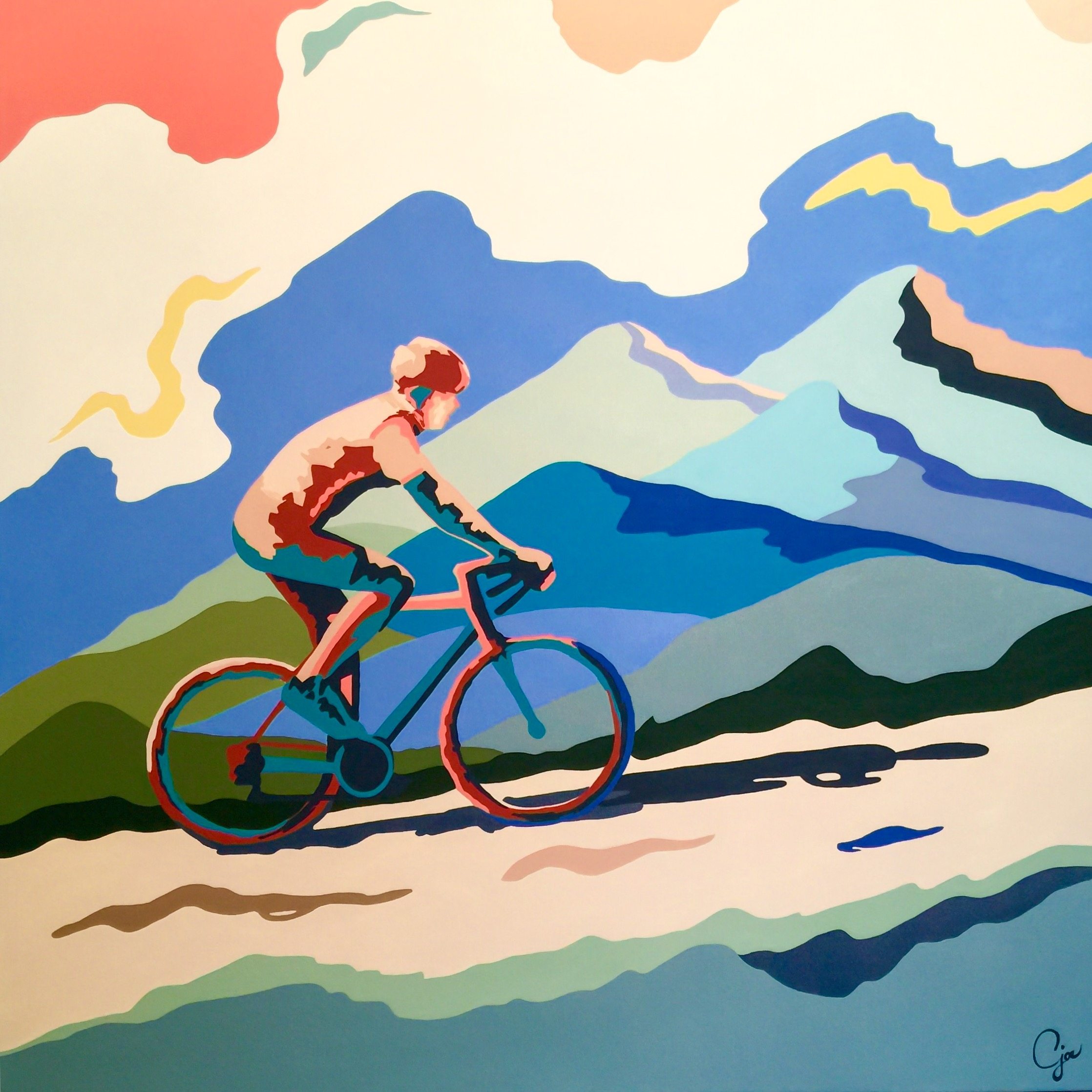 Reflections of the Ride – Painting by Carolyn Daniel
The painting is called "Reflections of the Ride." This original piece by long-time Texas 4000 supporter, Carolyn Daniel, was inspired by the students, cyclists, and cancer fighters that comprise the 2015 Texas 4000 Team and will forever remind you of their incredible journey to Alaska. It is acrylic on gallery-wrapped pro canvas measuring 40" x 40." Special Thanks: Carolyn Daniel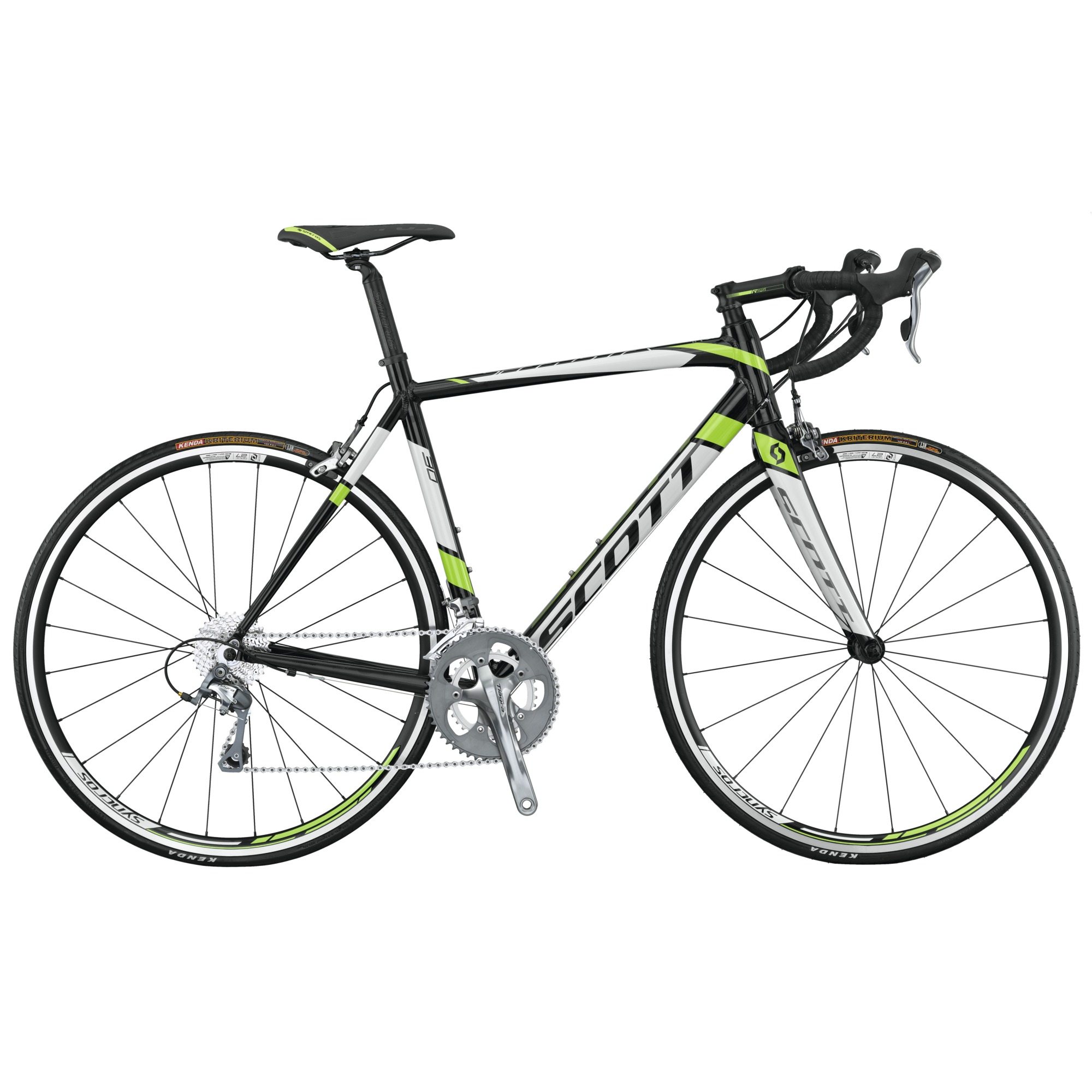 Texas 4000 Team Bike
You can be one of the first to own the new official Texas 4000 team! Bicycle World will provide your custom fit Texas 4000 Team Bike, a SCOTT Speedster 30. The SCOTT Speedster 30 features shape optimized double butted alloy tubing and a race proven geometry that provides an aerodynamic advantage and outstanding performance. The bike comes with a helmet, pedals, as well as shoes! Special Thanks: Bicycle World
Sun or Ski in Breckenridge, CO
Grab your skis, snowboard or mountain bike and hit the slopes in Breckenridge, Colorado! Enjoy 7 nights in this newly remodeled condo, conveniently located near the base of Peak 8. The condo comfortably sleeps 6 in bedrooms and an additional 2 people can choose to bunk on the sleeper sofa. Special Thanks: Mercedes and Hal Frost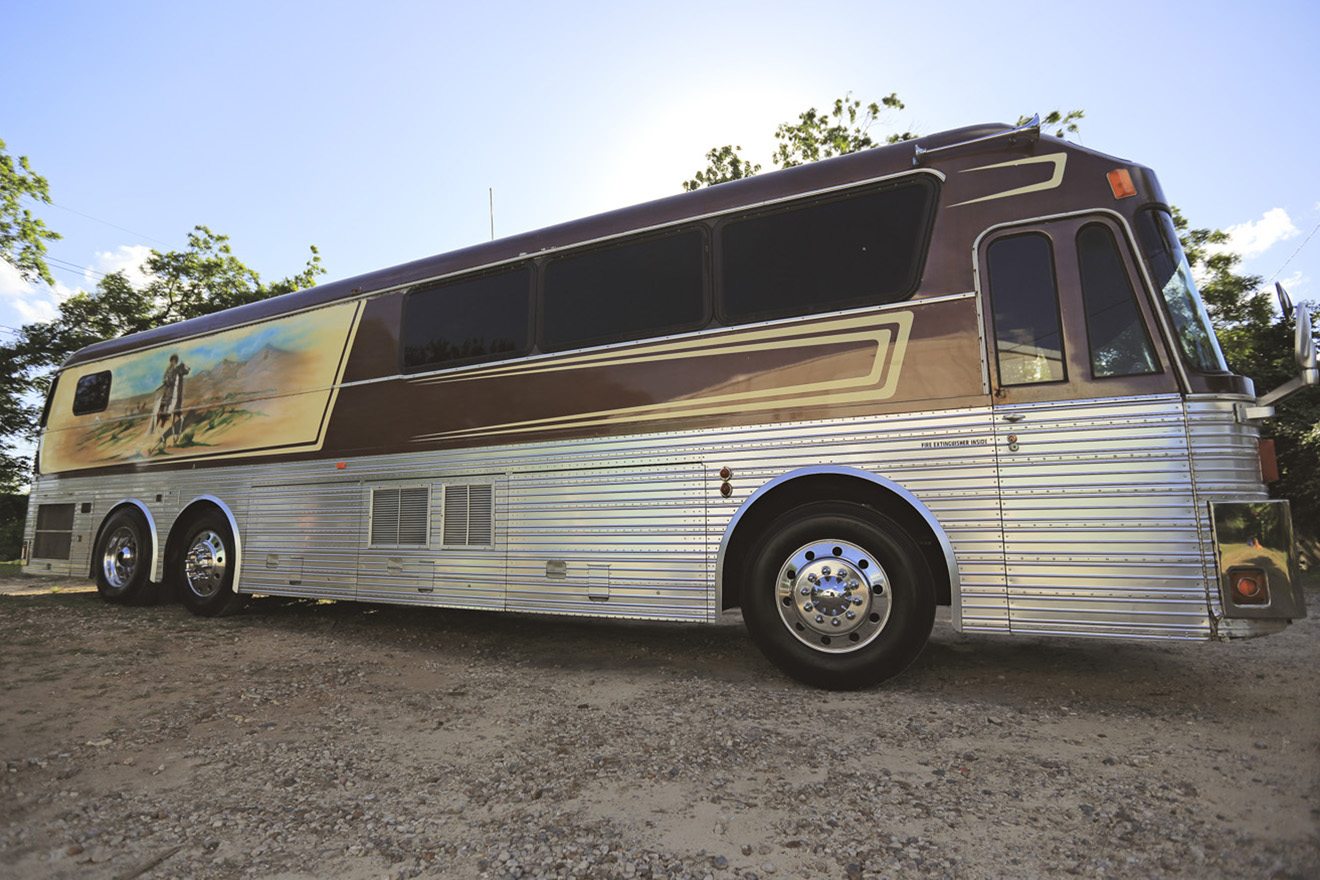 VIP Tour on Willie Nelson Family Band Tour Bus
Spend a night on the town in the former tour bus of the Willie Nelson Family Band. The 1983 Silver Eagle Bus, previously owned by Nelson's drummer, Paul English, is named "Me & Paul" after Nelson's well-renowned song and album. The band toured on this bus for 4 years in the 1980's and now you can enjoy a ride around town with up to 20 friends for 4 hours in this iconic piece of history on wheels! Special Thanks: Vintage Innovations
One Week Stay in Puerto Plata, Dominican Republic
Enjoy a one-week Caribbean getaway in a one-bedroom condo for 4 in Puerto Plata, Dominican Republic at the all-inclusive Lifestyle Holidays Vacation Resort. Gorgeous beaches, amazing pools, a luxurious spa and great dining options await you! Special Thanks: Jenifer Sarver
SILENT AUCTION HIGHLIGHTS (just a few of the 50+ packages!)
Austin Staycation
Wanna get away without the hassle of air travel? Live it up like you're on vacation with a 2-night stay in a guest suite at the beautiful Ashton Luxury Apartments and be sure to visit Uchi for appetizers and drinks with your $25 gift certificate.
Drive. Slice. Hook 'Em!
Enjoy a round of Golf for 4 at the exclusive, championship-caliber golf course, UT Golf Club where you can show off your 2 brand new Adams clubs!
Fun and Sun
Get ready for your 4-hour party barge rental on Lake Austin with 1-month of unlimited custom airbrush tanning from Aruba Sun Spa! And in case you need a little detox after all that fun, you'll also have 1-month unlimited use of their infrared saunas!
Get Ready to Rodeo
Giddy up, partner! It's time to head on down to Houston for some rodeo fun! Enjoy 4 tickets to a 2016 Houston Livestock Show and Rodeo performance and don't forget to check out King Ranch Saddle Shop with this $50 gift card to find your western attire!
Handcrafted Memories
Converted from Texas 4000 t-shirts into a work of art, this wonderful hand-sewn quilt is a functional way to enjoy the memories and stay warm.
Music Lover's Dream
SXSW Music Festival showcases over 2,200 acts ranging from the unsigned to the iconic – AND YOU COULD SECURE YOUR SPOT! This package includes 2 wristbands for the SXSW music festival, March 15-20, 2016. Plus enjoy delicious modern Thai cuisine as you take a break from the festival events.
Total Longhorn Game Day Package
UT Longhorns take on the Oklahoma State Cowboys on Saturday, September 26th. This package includes 4 tickets, a parking pass and 4 passes to the UT Club. You will be able to relax and enjoy the food and game without the hassle of looking for parking and something to eat!
RAFFLE PACKAGES
There will be three raffle packages available and an arm's length of tickets will be $20. Ticket sales close at 9:00 P.M. The drawing will take place at the end of the program. Must be present to win.
Fine Wine Basket
This basket of assorted fine wines is every red wine drinker's dream. Handpicked from a Texas 4000 supporter's personal collection, you can relish this impressive selection as though it were chosen by your very own sommelier. Enjoy some of the best wines that California has to offer without having to fly (or cycle) there! Total package value of $250.
The Best of Austin
From classic favorites to the new hot spots, you can experience the best that Austin has to offer with over $400 worth of gift certificates to local bars, restaurants, and coffee shops. With Alamo Drafthouse, Chuy's, Hopdoddy Burger Bar, Kung Fu Saloon, Matt's El Rancho, Patika Wine and Coffee, and St. Philip Pizza Parlor + Bakeshop gift cards all included in this package, there is something for everyone to enjoy! Total package value of $430.
Texas 4000 Spirit
This is for the Texas 4000 enthusiast to show off their T4K pride and inspire others to join us in the fight against cancer. Includes: (1) 2015 team shirt, (1) 2015 Texas 4000 team jersey, (1) navy men's drifit shirt, (1) navy women's drifit shirt, (2) water bottles, (1) baseball cap, (1) Texas 4000 charm, and (1) men's polo. Sizes may be exchanged at our merchandise table tonight only with available stock. Total package value of $275.
See you on Saturday!