Ride Your Own ATLAS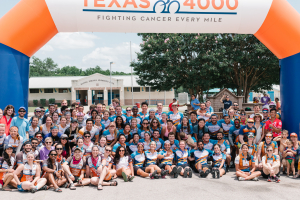 Cancer doesn't stop at the city limits!
Unable to join us at ATLAS this year? You can Ride Your Own ATLAS no matter where you are and join the fight against cancer along with the inspiring 2021 Team!
Gather safely with your friends and raise a minimum of $100 as a Support Team member to get cool T4K swag. You can ride, walk, hike, row or complete any activity you want on June 5! Tag your city and your activity on social media and Strava with #ridewithT4K. There are two ways to register:
For $25, we will mail you an official ATLAS T-shirt and bib, plus you are eligible for the incentives below
Don't need a T-shirt? Simply join the support team by clicking the button at no cost. You are still eligible for all fundraising incentives
We can do more together – Join the Support Team now and help current cancer patients and their loved ones!
Fundraising incentives
Sign up, get at least one donation – a T4K sticker that's not for sale in the merch shop

$100 – T4K Coffee Mug 

$250 – Texas 4000 hat and $100 level

$500 – Team T-shirt plus lower level incentives

$1000 – Team jersey, a free entry to ATLAS 2022 plus lower level incentives

$2500 – two VIP tickets to Tribute and recognition in the Tribute printed program plus lower level incentives