Anchorage Finish Line Festival, Presented by Hilcorp Alaska, LLC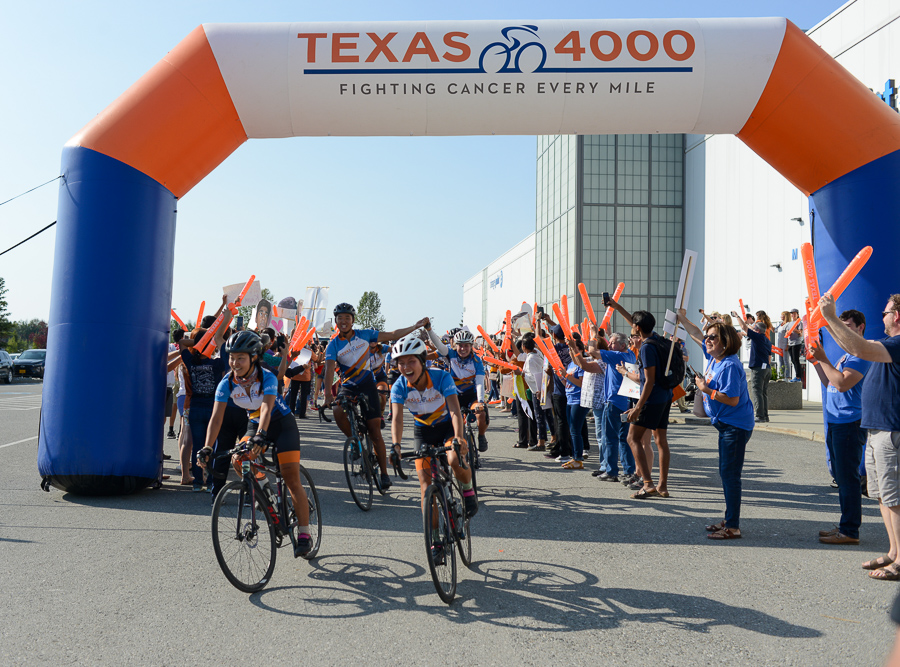 Presented By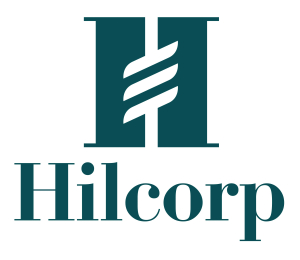 Join us to help celebrate the completion of the 2022 team's 70 day journey in Alaska. We have a weekend of festivities planned, all kicking off with our Anchorage Finish Line Festival, Presented by Hilcorp Alaska, LLC.  Join us to cheer the 2022 team across the finish line on Friday, August 12th, enjoy a Mexican food buffet dinner with the team, and help celebrate these student riders and their incredible accomplishments.
Online ticket purchases for the Finish Line Dinner have closed. There will be a limited number of tickets available at the event for $25/person.
2022 Finish Line Activities Information – Important Dates & Activities
Meet at Greet, Thursday, August 11th, 7PM at 907 Ale House, 8001 Old Seward Highway, Anchorage, AK 99518 – There will be a family Meet at Greet for all family members to get to know each other and meet some of the wonderful people that have been hosting Texas 4000 teams since the beginning.
Family & Friends Meeting, Friday, August 12th, 11AM at Bear Tooth Theater, 1230 W. 27th Ave. –  Strongly Suggested You Attend (you will be sad if you miss it) for family and friends hosted by the Anchorage Texas Exes and led by Cathy Foerster. It is very important that you come to this meeting so that you get all the information you will need for the finish line and the rest of your time in Anchorage.  This will also be an opportunity to make a poster to hold for your rider as the team crosses the Finish Line.
Finish Line and Celebration Dinner, Friday, August 12th, 5pm at ChangePoint Church, 6689 Changepoint Dr. Riders roll across the finish line at 5pm with celebration dinner to start at 6pm. Online ticket purchases have closed. There will be a limited number of tickets available at the event for $25/person.
Timeline of events – Tentative Schedule
5:00pm – Team rolls across the finish line!
5:00pm – 6:00pm – Pictures and media opportunities
6:00pm -8:00pm- – Short program with testimonials from riders and a dinner celebration with the team

Riders, Family, & Friends Lunch, Saturday, August 13th, 10:30am
at
Moose's Tooth Pub & Pizzeria
, 3300 Old Seward Hwy – One last opportunity for riders, family, and friends to gather for lunch and celebrate together. You'll not want to miss this fun time.  It's hard to describe but loud laughter, delicious food, priceless camaraderie, and raucous celebration are a few of the thoughts that come to mind.
Hotels

Due to increased travel to Alaska and still being in season there in August, we were unable secure a discounted rate this year. The hotels listed below do come recommended from family and friends previous stays in Anchorage.
Embassy Suites by Hilton Anchorage, 600 East Benson Blvd, Anchorage, AK 99503
Home2 Suites by Hilton Anchorage/Midtown, 4700 Union Square Drive, Anchorage, AK 99503
TownPlace Suites Anchorage Midtown, 600 E 32nd Street, Anchorage, AK 99503
ALASKA FUN – Things to do during your visit!
Here are some suggestions for things to see and do while in Anchorage and nearby.
In Anchorage:
Go to the Alaska Zoo to see rescued Alaska wild animals (and a few random animals from other places)
Rent a bike from the Downtown Bike Shop and bike the Tony Knowles Coastal Trail
Go to the Anchorage Museum (great museum with lots of cool stuff including a children's museum, an art section and tons of native history and artifacts) (one of my favorite places)
Hike up Flattop Mountain
On Saturday go to the Saturday market for people-watching and souvenir-purchasing at Diamond Center Mall, 800 E Diamond Blvd, Anchorage, AK 99515, located in the south parking lot
Go to one of the many local breweries for a tasting – some also have good food
South of Anchorage:
Drive to Alyeska ski resort and stop along the way at points of interest.  In Alyeska, take the tram to the top of the mountain or take a hike on the Winner Creek Trail, through the northernmost rainforest in North America to a hand tram that crosses Winner Creek (bring bug dope)
Drive through the Alaska Wildlife Conservation Center
Pan for gold at Crow Creek Mine
Eat Alaska Cajun food at the Double Musky in Girdwood
North of Anchorage:
Take the short hike to Thunderbird Falls
Drive to Independence Mine and walk around an old abandoned mine
Further afield:
Drive to Whittier and take a 3-hr wildlife-viewing cruise
Drive (or take the train) to Seward, take a fishing charter or wildlife-viewing cruise, and go to the Sealife Center (our state aquarium)
Drive to Homer, take a fishing charter or wildlife-viewing cruise, check out the many art studios and souvenir shops, and buy a drink at the Salty Dog Saloon
Drive (or take the train) to Denali Park.  Go river rafting.  Take the bus all the way into Denali Park and get off along the way to take short hikes or just look around.  (Another bus will be by to pick you back up.)
Take a flight-seeing trip or one of the many other tours available on-line